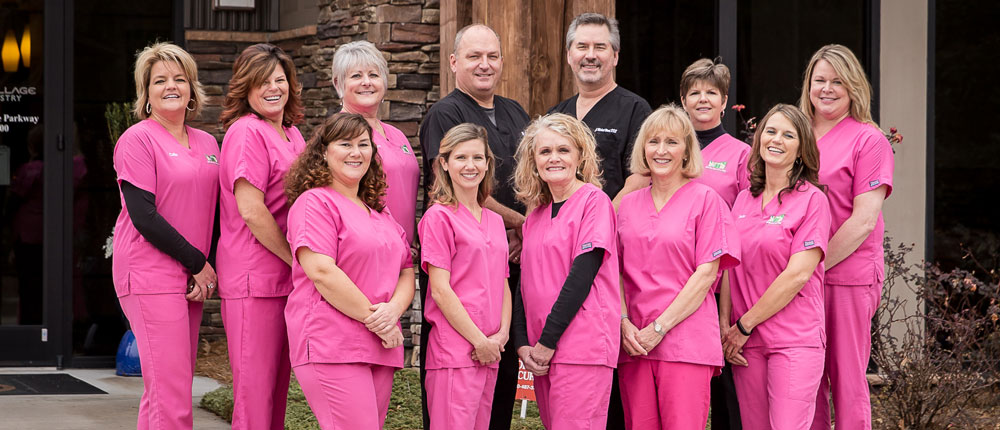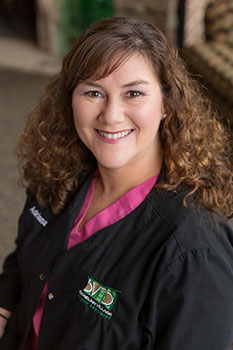 Adriana
Certified Expanded Duty Dental Assistant
I love what I do. It's incredible to work with a great group of people, each of us helping each other as we help our patients develop healthy, beautiful smiles! I've been with Braelinn Village Family Dentistry since 2014 and have more than 20 years of experience in the field. I offer a range of chairside assistance to support our doctors and patients during procedures, and am the coordinator for Coweta Dental Sleep Therapy, as well.
Originally from Uruguay in South America, I now call Senoia home. I've been married for more than 20 years and have two sons. When I'm not working, I love arts and crafts, am a soccer fan, and spend as much time as possible with my family.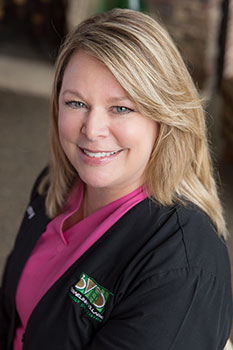 Amy
Office Manager
I enjoy helping people and building relationships with our patient family. It's rewarding to put a patient at ease by providing a comfortable environment and to see people relax during visits. I started working in the field in 1990 as a patient coordinator and then became an office manager. I've been with Braelinn Village Family Dentistry since 1996. Our office feels like a warm, supportive family and we genuinely care about our patients. I oversee the team and daily operations of the office, and am in charge of HIPAA compliance.
I've been happily married for more than 30 years and have two children. Our daughter is an emergency room physician assistant and our son is an aircraft mechanic. Our family is very involved with our church, Fayetteville Church of Christ. We also love to go RVing and I enjoy cooking and traveling.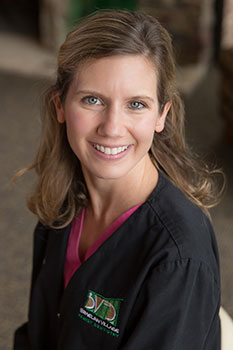 Brooke
Registered Dental Hygienist
I enjoy building relationships with patients and seeing a person's oral health and happiness improve. We have a fun, loving, relaxing atmosphere at Braelinn Village Family Dentistry: I'm happy to have found my professional home here in 2017! I take radiographs, screen for oral cancer, polish away stains, remove plaque and tartar, and offer a lot of patient education.
I've been married for more than 15 years and have two daughters. The oldest rides horses and competes, and the youngest is in gymnastics. We also have two dogs. Our family attends Fayetteville First Baptist and loves beach vacations. I love playing tennis and am on two teams here in Peachtree City.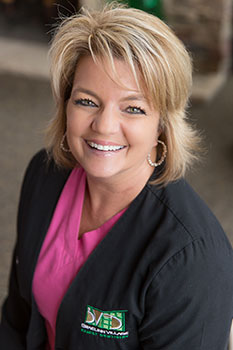 Callie
Treatment Coordinator
I like making sure our patients feel comfortable and at ease during visits. It's a great feeling when a person arrives feeling nervous and they're soon smiling and laughing! I started working in the field in 1986 and joined the practice in 2000. Our team genuinely cares about our patients and each other — just like family! I check patients in, answer the phones, make appointments, collect patient payments, and enter insurance payments. I also assist the doctors when needed.
My husband Mark, who coaches sports at SMHS, and I have been married for more than 25 years. We've lived in Senoia for many years and have two children, Corrie and Blain. We enjoy sports, especially cheering for the Braves, UGA, Hawks, and Falcons.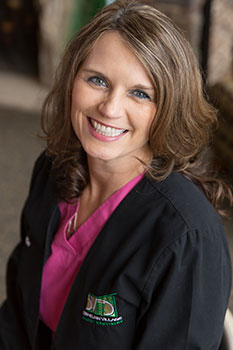 Denise
Registered Dental Hygienist
I find a lot of fulfillment in helping people. Seeing a person take control of their dental health, and how much happier and healthier they become as a result of the care we provide, is the best experience! I've been part of Braelinn Village Family Dentistry since 2003 and love the family-friendly environment. I promote dental health by cleaning teeth, taking X-rays, screening for oral cancer, and educating patients about oral health.
I grew up in the Midwest and Northeast before settling in Fayette County more than 25 years ago. I am a mother of two and love spending time with my family. I also enjoy participating in church and related events, as well as hiking and traveling.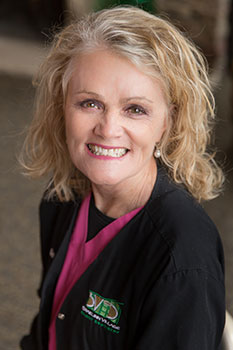 Julie
Registered Dental Hygienist
I began my career as a registered dental hygienist in 1982, and brought almost 20 years of experience with me when I joined Braelinn Village Family Dentistry in 1994. Being in the same office for so many years has allowed me to get to know so many people on a personal level. I love catching up with patients when they come in for hygiene visits! Our office is truly a family: from our patients to our staff to our wonderful doctors.
My husband and I enjoy spending time with our two grandsons, two daughters, and their husbands. We have a daughter in Newnan, and another in Clearwater, Florida. My hobbies include travel, gardening, picture books, cooking, and reading.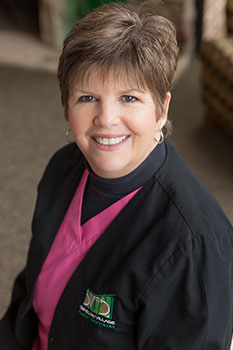 Lisa
Certified Expanded Duty Dental Assistant
I love our patients: helping improve their smiles, and making sure each feels comfortable while at Braelinn Village Family Dentistry. I joined the practice in 2011, having spent 30 years at another office. Everyone made me feel welcome from day one and they do the same for our patients. I assist the doctors with different procedures. I also take impressions, custom-fabricate temporary crowns and bridges, work in the lab, and order and stock supplies. I help at the front desk when they need a hand, too.
I've been married for more than 35 years and have three daughters, all of whom graduated from UGA! I love gardening, arts and crafts, running, hiking, and traveling. I also enjoy volunteering with the Fayette Water Guardians, but my favorite times are spent with my family.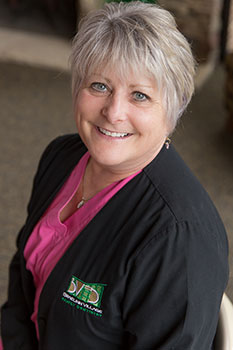 Lynn
Patient Coordinator
I enjoy helping people feel better about their smiles and seeing how our doctors and team make everyone feel safe and comfortable. I worked as a dental assistant for more than 20 years and joined this practice in 2004. We have an incredible group of people here, who share the same passion for our work and care about others. I schedule and confirm appointments, file insurance claims, and handle accounts receivable.
My husband and I have been married for more than 35 years. I have five grandchildren I love to be with. I also love to read and go camping.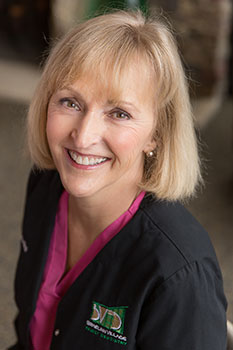 Sharon
Registered Dental Hygienist
I value the relationships I develop with my patients and, since I've been part of the practice since 1994, many of them feel like family! I started working as an assistant for a pedodontist in 1975 and then became a hygienist in 1977. Braelinn Village Family Dentistry is a wonderful office: filled with caring, kind, and funny people who do good things for our patients. I provide preventive and maintenance dental hygiene treatments and teach patients how to care for their smiles.
My husband of over 40 years is an inspector at Delta Airlines. I have a son who graduated from GA Tech and a daughter who graduated from Auburn, so I love GT and Auburn football! I also have two grandchildren — the loves of my life — and a dog and cat, too. I enjoy camping, going to football games, and time with loved ones.
Teresa
Insurance Coordinator
I am happy to help patients feel at ease during visits: helping each understand their dental needs and treatment so they achieve their best smile! We have a relaxed and fun atmosphere, with doctors and staff who genuinely care about each other and our patient family. I've worked in the field since 1987 and joined Braelinn Village Family Dentistry in 2017. I greet patients, check them in and out, answer phones, and schedule appointments. I also verify benefits, file insurance claims, and enter and present treatment plans.
I'm a happily married mother of two. My daughter Amber lives in Florida and has three children. Clint, my son, lives in Newnan and works for Delta Airlines. I enjoy camping and spending time at the lake and the beach. Most of all, though, I enjoy time with my children and grandchildren. I feel the Lord has truly blessed me.